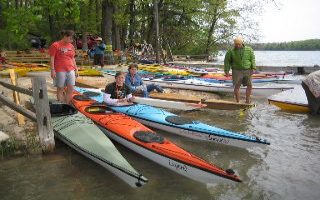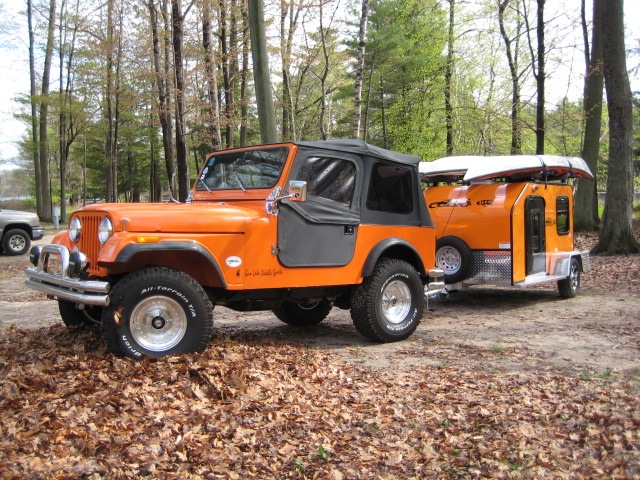 Welcome to Gun Lake Paddlesports, located at 3710 Division, Wayland Michigan 49348
First born from a passion for SeaKayaing and remote camping as a hobby, from my home at Gun Lake, Mi., Gun Lake Paddlesports is now a part of Sand Auto LLC. (sand-auto.com) Located now at the Wayland facility, along with a small auto sales business offering vehicles under $6000, as well as the factory showroom for Microlite LLC., manufacturers of unique small camping trailers.
I choose to stay small and operate this business mostly by myself, so before just driving over, make sure you call first or communicate by email so I can personally greet you and show you around! I have been known to close up shop to go paddling/camping from time to time and could also be out doing kayak demos or an occasional trade show.
trolling from a Seaward Nigel Foster legend at Quetico wilderness 2008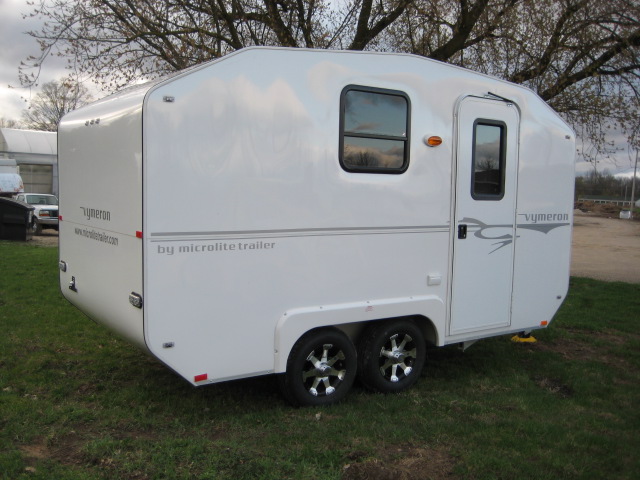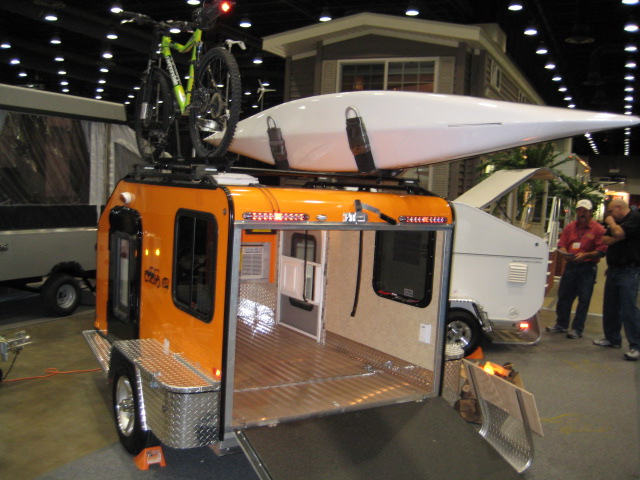 Microlite

Wazat

Cargolite

Vymeron

Pup-popup

Check out the new Cargolite Extreme - click on the trailers tab!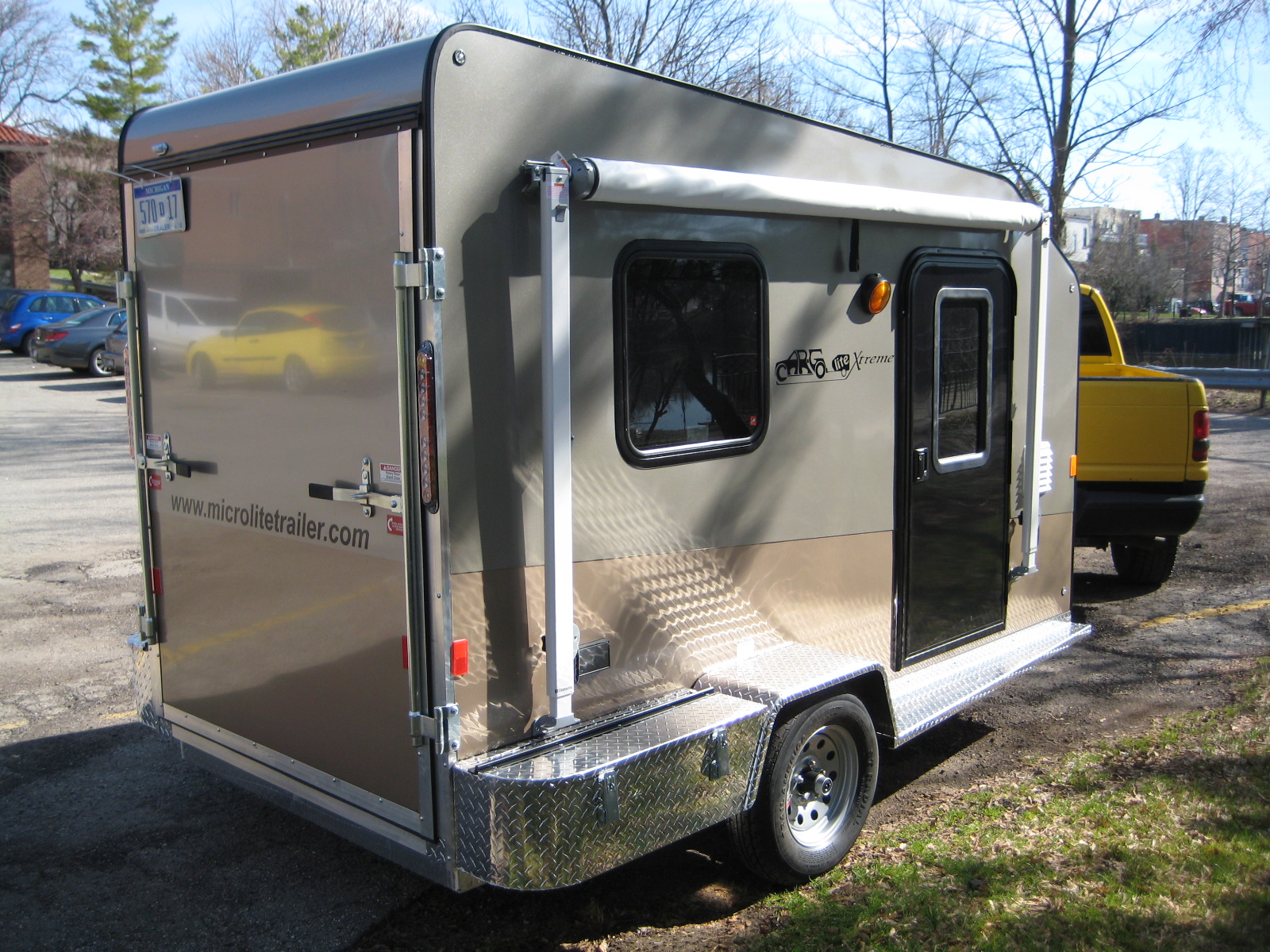 Microlite Inc. is in its fifth year of offering unique small aluminum light weight camping trailers. Many times using dual purpose thinking, so one might use the camper for sleeping one day, and hauling the next. Also choosing to stay small, Microlite makes each camper by hand, one at a time with the owner/builder/designer involved hands on with every trailer built. Check out the Microlite tab on this site.
Microlite Inc. has only a small group of dealers in the western US, and Canada. As a result, many of our customers make a holiday out of picking up their purchase here in Michigan or a short hop over the border to Elkhart Indiana, where they are built. We offer factory direct pricing for customers choosing this arrangement. Make sure to visit the factory web page at microlitetrailers.com, for all the latest cool stuff and specs.
(our designer is always up to something!)
.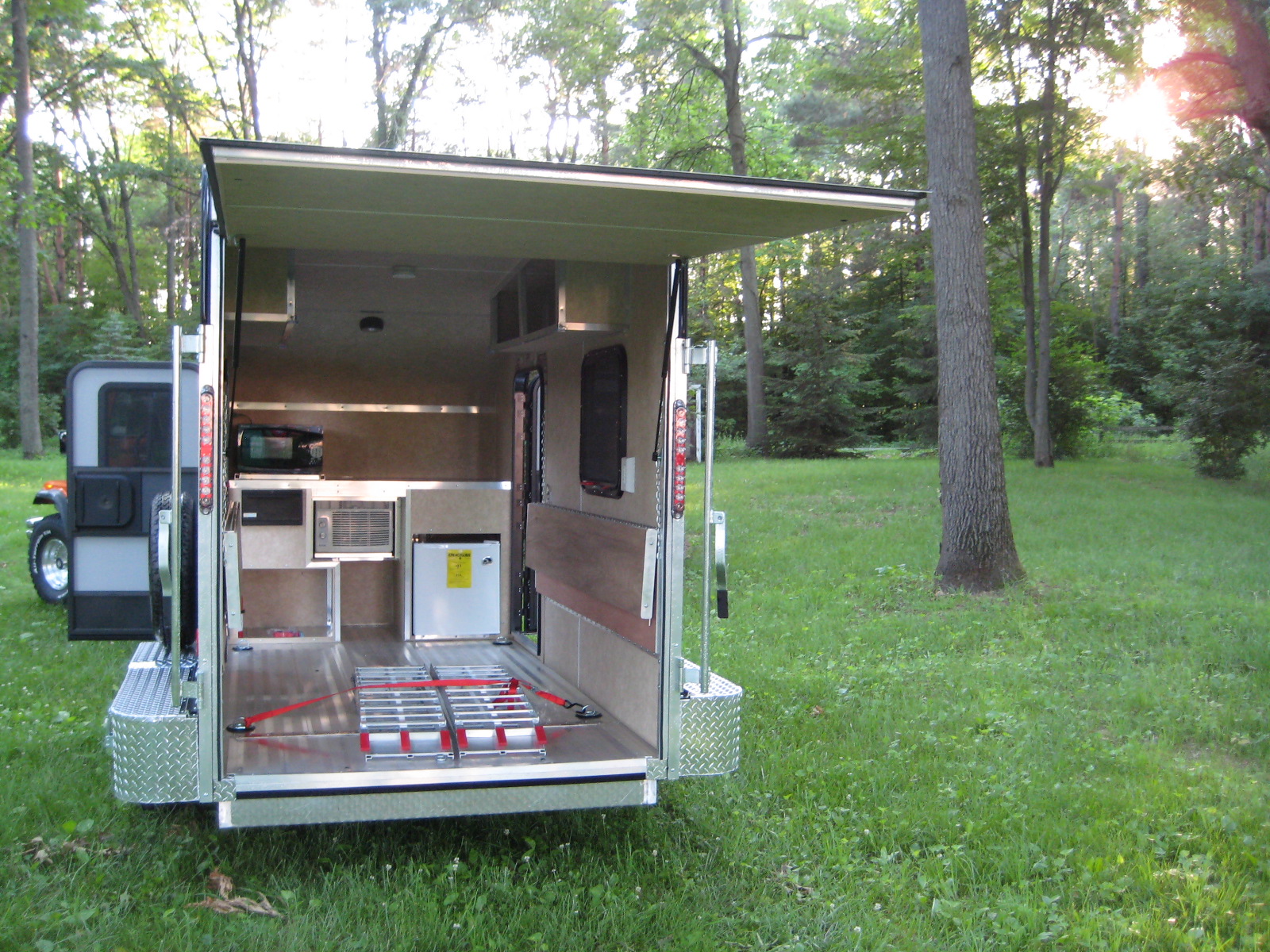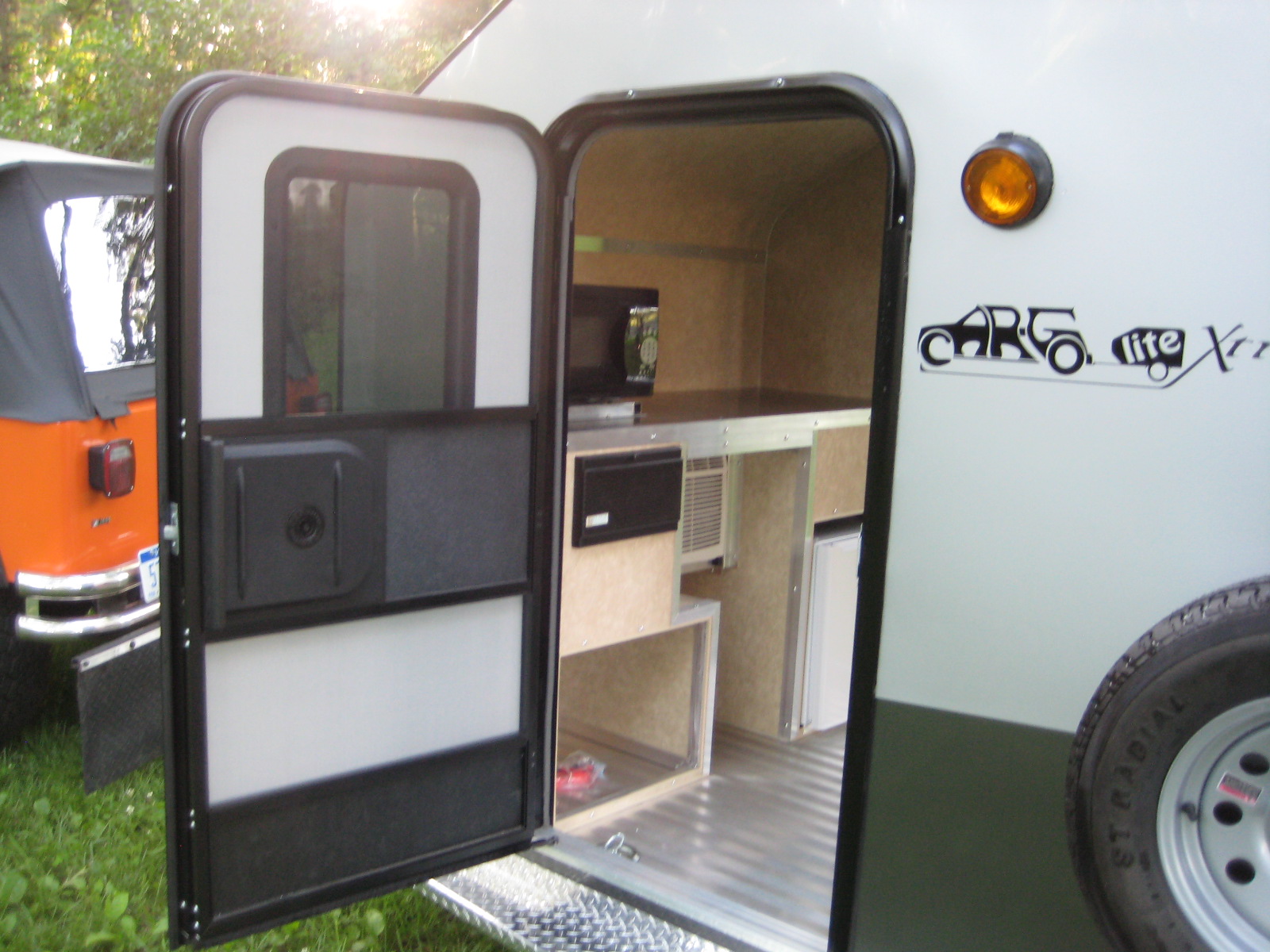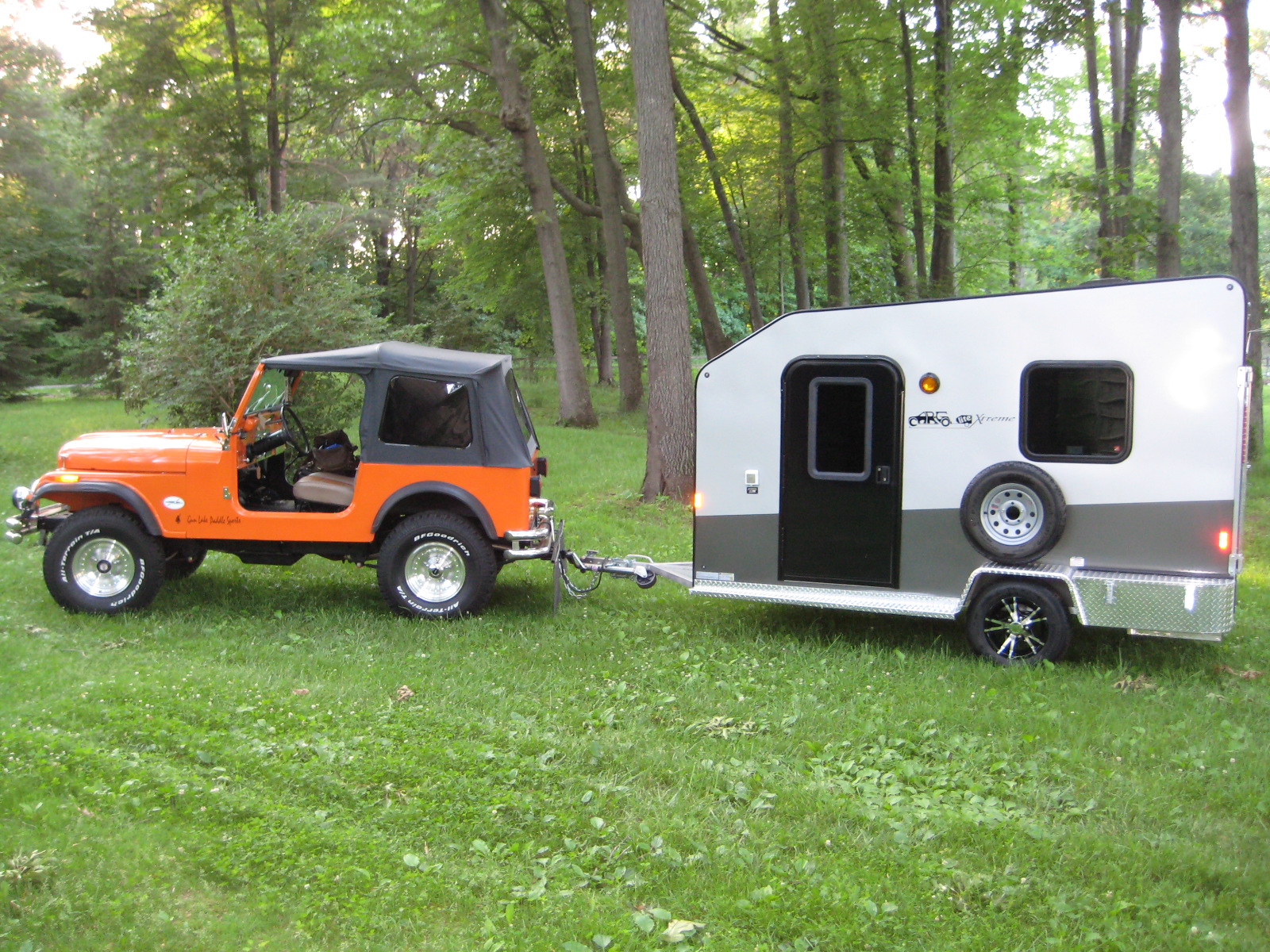 This is the latest from Micrloite - just designed this winter, the new Cargolite Extreme will be able to haul your quad or motorcylcle and still offers a queen bed while weighing in at around 1300 pounds! U gotta luv aluminum.
How about this................. a pop-up at about 350lbs!
This is my office, hanging on the wall is a new Seaward Infinity 15.5 TX kayak for sale. Made from thermoformed plastic, they have the look and stiffness of composite kayaks with about 1/3 less cost.
This is a serious Sea Kayak with watertight bulkheads front and rear as well as a day hatch just to the right rear of the paddler. This boat is designed for lighter weight paddlers and will reward highly-skilled paddlers as well as help teach good paddling technique and form to the beginner or novice. A special purchase from Vancouver Island BC., where these kayaks are built, allows me to offer them for sale at the reduced price of $1950. Yellow or Mango color choices. See the specs at seawardkayaks.com.
This Eddyline Nighthawk has been traded in for a new Seaward - stored indoors and lightly used this 16' x 22" boat features Carbonlite construction and a retractable skeg - see the specs at eddyline.com - a bargain at $1200.